---

Dr. Golam Kibria is a Senior Environmental Scientist with the Australia's largest Rural Water Authority and based in Victoria. E-mail:golamk@g-mwater.com.au Archives..
---
CSIRO Media Release... CSIRO Plant Publication... Nature Publication...
E-mail: abed@kanihati.com Archives...
---
New Radio Program 'PoroshMoni'

Frequency: 100.7 FM

Time: Every Tuesday from 8pm to 9pm

Contents: Art, literature, cultural values, science, technology and music.

Focus: Humanism

, Presenter: Zia Ahmed, 0401039614
---

Dr. Qaiyum Parvez is an academic of the University of Western Sydney. E-mail:Q.Parvez@uws.edu.au Archive...
---

Tickets are on SALE now and can be purchased from various Bengali grocery stores. It has been confirmed that all the artists will be coming.
---

---

---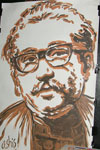 On 27th of August, 2005, Bangabandhu Parishad Australia observed 'Jatio Shok Dibosh 2005' at Police Citizen Youth Club, Kingsford. The chief guest, Mr. Abdul Goffar Chowdhury and Parvin Sultana came from London to attend to this occasion. There were many people who came to this event. The program started with a quiz competition about Bangladesh history and muktijudho. The chief guest delivered his inspiring and informative speech on Bangladesh, Muktijudho and Bangladesh's current state, followed by Parvin Sultana and a few local speakers. After dinner, a famous natok, 'Polashi Theke Dhanmondi', written by Mr. Abdul Goffar Chowdhury, was screened. Photos...
---

This program is now shifted to Saturday, 10 Sept 2005 due to unavoidable circumstances.
---

---

---

Mohammed A Razzaque Ph.D. is currently teaching at UNSW.
---

Shams Rahman Details...
---

Date: 17 Sep, 2005, Time: 11:30 AM, Venu:Dulwich Hill H/S
---

Dilruba Shahana lives in Melbourne.
---

Entry Form for the competition...
---
---
Bangladesh High Commission Canberra
PRESS RELEASE
At the initiative of Bangladesh High Commission in Canberra an interface titled 'Taste of Bangladesh' was held on 16 August 2005 at the Federal Parliament Building in Canberra between Australia Bangladesh Parliamentary Group and Bangladesh High Commission in Australia. Twenty seven Parliamentarians of both Houses of the Australian Parliament and a delegation of Bangladesh High Commission headed by H.E. Mr. Ashraf-ud-Doula, High Commissioner of Bangladesh to Australia that comprised among others, the officials of the High Commission, leading expatriate Bangladeshi academicians living in different parts of Australia, former Australian High Commissioner to Bangladesh, former Bangladesh High commissioner to Australia and a top executive of an Australian Multinational Cooperation that has major business interest in Bangladesh took part in the interface. Detail...
Sent by: Mohammad Fahimul Islam, 2nd Secretary and Shahadat Manik
---

---

---

---

Abdur Rahman Sikder is a Phd. student at Sydney University: E-mail: sikder@cs.usyd.edu
---
Selective School Success-2005
| | | | | |
| --- | --- | --- | --- | --- |
| Bapon | Borno | Mehrunnessa | Prnto | Prosha |
| Sejuti | Swarni | Avik | Taseen | Yasar |
| Ilona | Tanvir | Mohib | Nazif | Arsalan |
Sent By: Dr. Abdul Haq, Success list for 2005...
---

Dr. Qaiyum Parvez is an academic of the University of Western Sydney. E-mail:Q.Parvez@uws.edu.au
---
Priyo Canberra has a number of voluntary vacancies for young people who wish to contribute to the growth of Bangla media and culture in Canberra and Australia generally or who wish to gain practical work experience in online media and internet publishing. These positions would suite people who are considering career options in the growth area of internet design, editing or management or who simply want to have some fun in a creative and technologically sophisticated environment. Details...
---
Open Competition for Kids
Bangla Proshar Committee is going to organize an open competition of
writing, recitation of poems/rhymes and debate.
Venue: Matraville Public School, Bunnerong Road, Matraville, NSW.
Time:12.30 pm. Details...
Sent By: Rafiqul Islam
---

A GRAND REUNION OF ALL THE EX-CADETS OF BANGLADESH WILL BE HELD ON 18TH SEPTEMBER (SUNDAY) at 11:00 am, at Bicentennial Park, Homebush Bay Olympic Park. Details...
Sent By: -Nawshad Shah
---

Dilruba Shahana lives in Melbourne.
---
INTERNATIONAL CRICKET, SUMMER 2005-2006, AUSTRALIA
Sent by: Helal Morshedi Details...
---