---

Today is the 29th death anniversary of Kaji Nazrul Islam.
---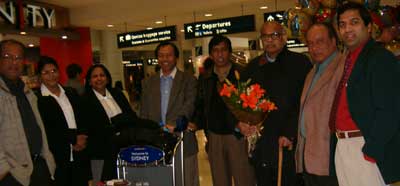 Mr. Goffar Chowdhury has already arrived in Sydney to attend tomorrow's 'Jatio Shok Dibosh' program. Photos..
---
HANIF SHANKET CONCERT HAS BEEN CANCELED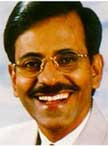 (at Sydney Town Hall on 28th August 2005) due to some unavoidable circumstances. To get your money back, go back to the Bangladeshi grocery store that you purchased your tickets from and your money will be fully refunded.
Sent By: Abdur Rouf Suja, 0417664405
---


On the 27th August, 2005, the Bangabandhu Parishad Australia will remember 'Jatio Shok Dibosh'. Details...
-Dr. Qaiyum Parvez & Dr. Nurur Rahman
---

Date: 17 Sep, 2005, Time: 11:30 AM, Venu:Dulwich Hill H/S
---

Dilruba Shahana lives in Melbourne.
---

---
---
Bangladesh High Commission Canberra
PRESS RELEASE
At the initiative of Bangladesh High Commission in Canberra an interface titled 'Taste of Bangladesh' was held on 16 August 2005 at the Federal Parliament Building in Canberra between Australia Bangladesh Parliamentary Group and Bangladesh High Commission in Australia. Twenty seven Parliamentarians of both Houses of the Australian Parliament and a delegation of Bangladesh High Commission headed by H.E. Mr. Ashraf-ud-Doula, High Commissioner of Bangladesh to Australia that comprised among others, the officials of the High Commission, leading expatriate Bangladeshi academicians living in different parts of Australia, former Australian High Commissioner to Bangladesh, former Bangladesh High commissioner to Australia and a top executive of an Australian Multinational Cooperation that has major business interest in Bangladesh took part in the interface. Detail...
Sent by: Mohammad Fahimul Islam, 2nd Secretary and Shahadat Manik
---

---

This program is now shifted to Saturday, 10 Sept 2005 due to unavoidable circumstances.
---

---

---

Abdur Rahman Sikder is a Phd. student at Sydney University: E-mail: sikder@cs.usyd.edu
---

Date: August 27, 2005 Time: 5:00PM Venu: Marobra Police Citizen Youth Club Details...
-Dr. Qaiyum Parvez & Dr. Nurur Rahman
---
CITY TO SURF 2005
Australia's biggest Community event _ The City to Surf _ 14 km fun run from Hyde Park to Bondi Beach was held on 14th August (Sunday). Like previous years, a large number of people from Bangladesh Community participated along with the 60,000+ participants. Reports... Photos...
Sent By: Nawshad Shah
---
Selective School Success-2005
| | | | | |
| --- | --- | --- | --- | --- |
| Bapon | Borno | Mehrunnessa | Prnto | Prosha |
| Sejuti | Swarni | Avik | Taseen | Yasar |
| Ilona | Tanvir | Mohib | Nazif | |
Sent By: Dr. Abdul Haq, Success list for 2005...
---

Dr. Qaiyum Parvez is an academic of the University of Western Sydney. E-mail:Q.Parvez@uws.edu.au
---
Priyo Canberra has a number of voluntary vacancies for young people who wish to contribute to the growth of Bangla media and culture in Canberra and Australia generally or who wish to gain practical work experience in online media and internet publishing. These positions would suite people who are considering career options in the growth area of internet design, editing or management or who simply want to have some fun in a creative and technologically sophisticated environment. Details...
---
Open Competition for Kids
Bangla Proshar Committee is going to organize an open competition of
writing, recitation of poems/rhymes and debate.
Venue: Matraville Public School, Bunnerong Road, Matraville, NSW.
Time:12.30 pm. Details...
Sent By: Rafiqul Islam
---
Protity Presented Rabindra and Nazrul Jayanti
On the 6th of August Saturday, Protity organised a musical program for Rabindra and Nazrul Jayanti at The Pavilion, Castle Hill Showground. The program was divided into two parts. The first part was 'Jai Din, Srabon Din Jai,' which was dedicated to world famous poet, Rabindranath Tagore. The second part 'Hridoye Thar Srithi Jage,' was dedicated to the national poet of Bangladesh, Kazi Nazrul Islam. This program included solo, chorus, dance and narration performances. Photos...
---

Mohammed A Razzaque Ph.D. is currently teaching at UNSW.
---

---

---

---

A GRAND REUNION OF ALL THE EX-CADETS OF BANGLADESH WILL BE HELD ON 18TH SEPTEMBER (SUNDAY) at 11:00 am, at Bicentennial Park, Homebush Bay Olympic Park. Details...
Sent By: -Nawshad Shah
---

Dilruba Shahana lives in Melbourne.
---
Campbelltown Bangla School Annual Cultural Night

Campbelltown Bangla School arranged an annual cultural night on the 23rd July, 2005 at James Meehan High School Auditorium. The program started with speeches delivered by many invited high officials and the Bangladesh High Commissioner, H.E. Ashraf-Ud Doula. This was followed by the prize distribution ceremony for the winners of the open competition and then the childrens' program, which included singing, dancing and poetry recitations. The night ended with the solo performances of the three guest artists Abdullah Al Mamoon, Amia Matin and Sirajus Salekin. Photos... PROGRAM PRESS RELEASE...
---

Dr. Qaiyum Parvez is an academic of the University of Western Sydney.
INTERNATIONAL CRICKET, SUMMER 2005-2006, AUSTRALIA
Sent by: Helal Morshedi Details...
---