---
Dr. Monoj Das of Rockdale, passed away at St. George hospital on Saturday at midnight. He died as a Muslim (Name: Minhas Kabir) and his namaje Janaja will be held at Lakemba Main Mosque on Monday 15th May, 2006 after Zahar Prayer (12:00-12:30). He left his two daughters Prapti, Progga and his wife. We pray for his departed soul and sympathise with his daughters and his wife.
---
---

---

Date: 14, May 2006 Sunday, 9:30AM-12 Venue: Glenfield Hall, Seddon Park, Railway PDE, Glenfield
---
Dr. Monoj Das of Rockdale, who is an employee of Sydney Water, was treated for colon cancer last year. However, his health deteriorated recently with various related illnesses. He is in severe pain and being treated at Oncology Unit at St George Hospital.
Family and friends would like to request your prayers for his recovery and relief from pain. -Helal Morshedi
---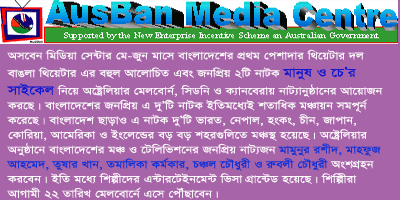 ---

---

Sent By: Al Noman Shamim
---

Sent By: kamrul Ahsan
---

Sent By: Ahmad Rahman
---

---
145th birth anniversary of poet Rabindranath Tagore

Sur-O-Dhwani music school presented a musical program on the 145th birth anniversary of poet Rabindranath Tagore on 29th of April 2006, at St. Albans church Hall, Epping. The program commenced with the guest artist, Chanchal Khan from Melbourne followed by Sur-o-Dhwani's performance. This program included solo, chorus, dance and narration performances. The invited artist, Sri Durbadal Chatterjee, one of the most respected instrumental musicians in Kolkata and Bangladesh, presented a memorable performance at the end and everyone enjoyed the night. Photos...
---
Boishak at Olympic Park

Bangabandhu Parishad Australia organised a Boishaki Mela on the 29th April 2006 at Homebush Olympic Park as they did every year at Burwood Girls High School . This is the 1st time ever that any Bangladeshi events have been organised at the Olympic park. The organisers worked really hard this year to move the venue from Burwood Girls to Olympic Park. There were many stalls nicely decorated around the Athletic track. The weather was perfect; huge crowd turned out in the afternoon and enjoyed the day. There were many programs such as children's performances, art competition, fashion show, performances by band and some cultural groups. Photos...
---

---

---


---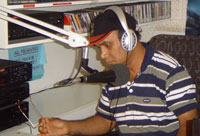 The well-known radio announcer of Ruposhi Bangla Betar (Saturday 1-3:00pm, 89.7FM), Mr. Rafiqul Islam Sagor, has had a stroke and is currently in the Intensive Care Unit at St. George Hospital. Let us pray for him and his health. Latest Update: Mr. Sagor has now been released from the Hospital.His health is improving, however, he will be in complete rest the next 10 weeks.
---

---

---

---

---

---
Abed Chaudhury is a scientist & writer who currently lives in Canberra Archives...
---
Boishakhi Mela-2006, Organised by Bangabandhu Society of Australia

This year on April the 15th, 2006, the mela that is usually held at Burwood Girls High School was instead held at Ingleburn Public School. Despite the change in venue, there was still a huge crowd turnout who came to enjoy the day. The mela ground was nicely decorated with various clothing, jewellery and food stalls as well as rides for the children during the whole day. There were many cultural groups who took part during the day and at night the Motir-Moyna natak was staged along with some singing by local artists. Photos...
---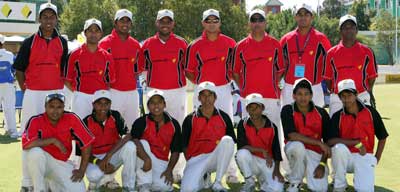 Bangladesh Team, Sent By: Patrick Skene Reports... Photos...
---
Need Help for Elderly Couple
We are looking for a reliable person to look after my parents.
Hours 8am to 6pm. Experience for caring for elderly people is desirable but not essential. Cleaning twice a week. Interested people contact us.
Contact details: Dr. Jecy Chowdhury and Dr. Ayaz Chowdhury.
Phone: (home) 88504734, (mobile) 0412072485. Address: 8 Brakenfell Court, Castle Hill.
---

---
Sent By: Kaiser Ahmed, Reports... Photos...
---

---