---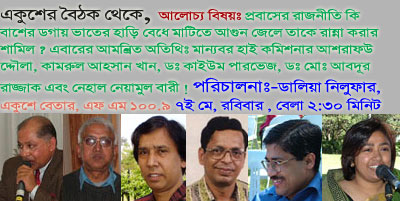 ---

Date: 07, May 2006 Sunday, 9:00AM-12 venue: Village green Blacktown,
---
Baishak at Olympic Park

Bangabandhu Parishad Australia organised a Baishaki Mela on the 29th April 2006 at Homebush Olympic Park as they did every year at Burwood Girls High School . This is the 1st time ever that any Bangladeshi events have been organised at the Olympic park. The organisers worked really hard this year to move the venue from Burwood Girls to Olympic Park. There were many stalls nicely decorated around the Athletic track. The weather was perfect; huge crowd turned out in the afternoon and enjoyed the day. There were many programs such as children's performances, art competition, fashion show, performances by band and some cultural groups. Photos...
---

---

---


---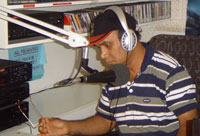 The well-known radio announcer of Ruposhi Bangla Betar (Saturday 1-3:00pm, 89.7FM), Mr. Rafiqul Islam sagor, has had a stroke and is currently in the Intensive Care Unit at St. George Hospital. Let us pray for him and his health. Latest Update: Mr. Sagor is now released from the Hospital his health condition is improving, however, he will be in complete rest next 10 weeks.
---

---

---

---

---

---
Abed Chaudhury is a scientist & writer who currently lives in Canberra Archives...
---
Boishakhi Mela-2006, Organised by Bangabandhu Society of Australia

This year on April the 15th, 2006, the mela that is usually held at Burwood Girls High School was instead held at Ingleburn Public School. Despite the change in venue, there was still a huge crowd turnout who came to enjoy the day. The mela ground was nicely decorated with various clothing, jewellery and food stalls as well as rides for the children during the whole day. There were many cultural groups who took part during the day and at night the Motir-Moyna natak was staged along with some singing by local artists. Photos...
---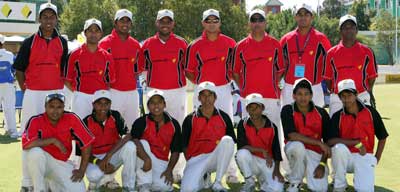 Bangladesh Team, Sent By: Patrick Skene Reports... Photos...
---
Need Help for Elderly Couple
We are looking for a reliable person to look after my parents.
Hours 8am to 6pm. Experience for caring for elderly people is desirable but not essential. Cleaning twice a week. Interested people contact us.
Contact details: Dr. Jecy Chowdhury and Dr. Ayaz Chowdhury.
Phone: (home) 88504734, (mobile) 0412072485. Address: 8 Brakenfell Court, Castle Hill.
---

---
Sent By: Kaiser Ahmed, Reports... Photos...
---

---

---
Protity celebrated Bangla New year 1413

Protity has welcomed the Bangla New Year 1413, as they do every year at Ashfield Park on the 8th of April Saturday 2006. This year the celebration included a musical presentation by Protity members, one other cultural organisation Ananda-Dhawni, dances and poetry recitation. This year Protity gave the 'Sreshtho Bangalee' prize to the Mr. Abdul Jalil president of Bangla-prosar Committee. Photos...
---

Dr. Qaiyum Parvez is an academic of the University of Western Sydney Archives...
---

---
ANNUAL REUNION OF BANGLADESHI DOCTORS IN VICTORIA
Sent By: Dr. Nilufar Talat Detail...
---
Independence Day Soccer & Picnic-2006

Wattlegrove, Glenfield, Macquarie Fields, Ingleburn, Minto, Leumeah and the Campbelltown area Bangladeshi Communities have been playing soccer every Sunday morning since November 2003 at Milton Park, Macquarie fields. On the 26th March, a picnic was organised, by the TIGEROOS soccer club. The picnic was held at Dee Whey beach, There were 200+ people who attended the picnic. There were games for both girls and women. Everybody had a great time ! Photos...
---
CYCLONE LARRY APPEAL
Please help Detail...
---

Dr. Mashiur Rahman Research fellow in Marshall University, West Virginia, USA Archives...
---

---

Date & Time: 7 May, 2006 9:30AM-12:00, Venue: Village green Blacktown
Date & Time: 14 May, 2006 9:30AM-12:00, Venue: Glenfield hall
---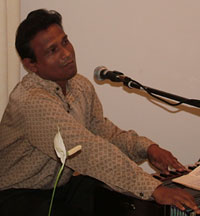 Sangeet Sandhya With Azgar Alim, Rabindra Sangeet Shilpi Sirajus Salekin arranged a musical program on the 29th of March 2006, at his residence in honour of shilpi Azgar Alim, son of famous singer Abdul Alim. Sirajus Salekin gave a brief speech about the musical life of Abdul Alim and Abdul Latif and their devotion to music. Abdul Alim became renowned as a folksinger in Bangladesh. Most of the songs he sang were written and tuned by Abdul Latif. Azgar Alim then sang many songs and everyone enjoyed the night. Azgar Alim also came to Sydney and performed at the Independence Day Ananda Mela-2006. Photos...
---