Beedesh Bangla TVS(Ch-31)
Sunday 5:00PM, Tuesday7:30AM, Friday 3:30PM
---
Banglar Mukh TVS(Ch-31)
Saturday 2:00PM, Tuesday 4:30PM, Thursday 8:30AM
---

Sunday 2:30-4 pm, 100.9 FM.
---

Sunday 8-10:00pm, 89.7FM.
---
PoroshMoni
Tuesday 8-9pm, 100.7 FM.
---

Thursday 12-2:00pm FM 100.9
---
Sunday 2-3pm, 99.9 FM.
---
Sunday 12-2:00pm, 98.5 FM.
---
SBS Radio Bangla Program
Monday 4:00pm, 1107AM/97.7FM.
---
Sunday 4-6:00pm, 89.7FM.
---
Broadcasts weekly.
---
Saturday 4-5:00pm, 87.6FM.
---
Broadcasts weekly
---

---
---

---

---
---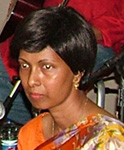 Farida Hasan Passes Away (Inna-lillahe…)Farida Hasan (Munni), wife of Wasif Ahmed (Shubho), had been suffering from cancer since mid-2005, and passed away today (26th of January) at 5:00am in her own residence in Leumeah. She left behind two children, Shumit (7˝ years old) and Areeba (6 years old). Mrs. Munni was the youngest sister of Mr Ismail Hasan Badol. She was also a member of singing group, Oikotan. Her namaje-janaja will be held after Zahr prayer at the big Lakemba Mosque, after which she will be buried at Riverstone Cemetery, on Sunday the 27th January 2008. Contact: Ismail Hasan Badol – 0412 121 676, or Shubho – 0414383759.
---

---

Sent By: Nsawshad Shah
---

Sent By: kamrul Ahsan Khan
---

---
---

---

Sent by: Al Noman Shamin
---
---

---

---

---

---

---

---
BANGLE MELA CANCELLED due to bad weather, new date to be announced soon.

---
---

---

---

---

Surbahar Played by Mobarak Hossain Khan

VDO links of Mr Khan from YouTube playing surbahar Link...
Tanim Hayat Khan's VDO link from YouTube playing Sarad Link...
---

---

---

---

---

---

---
---

Sent By: Al Noman Shamim
---

---

---
Bangladeshi Christian Society Celebrated X-Mas

The Bangladesh Christian Society celebrated Christmas on the 25th of December at Rockdale in the St. Joseph Auditorium, Sydney as they do each year. All the Bangladeshi Christian community came to the party along with many invited guests from the Bangladeshi community. More & photos...
---

Personal Website of Mobarak Hossian Khan
---
---

---

---

---

---
HSC Success 2007
| | | | |
| --- | --- | --- | --- |
| Adnan, son of Mr & Mrs Sufian of Holsworthy, graduated from Sydney Tech with a UAI of 99.7!!! | Monira Hoque, daughter of Mr. and Mrs. Mofizul Hoque of Ashfield, graduated this year from Fort Street High School with a UAI of 99.05. More... | Nushat Ahmed Shah daughther of Parvez Shah and Irana Ahmed Shah, graduated with a UAI of 98.05 More... | Rupa graduated from Sydney Girls High School in 2007. She achieved a UAI of 98.35. More... |
---
---

---

---

---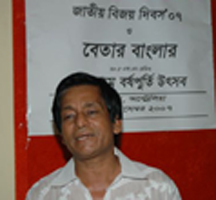 Betar

Bangla

is the oldest radio station in Sydney among the Bengali community. Mr. Harun Rashid Azad, the well known announcer and director, organised a luncheon & discussion program for its 16th anniversary on the 16th of December 2007, on the eve of Bangladesh's Victory Day. More & Photos...
---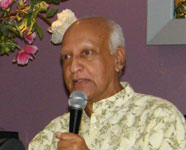 Mobarak Hossain Khan Honoured in Sydney
On the 8th of December, 2007, a gathering was held in honour of Mobarak Hossain Khan. In this program Mr. Khan gave a speech about classical music, its history and its influence in Indian and Bangladeshi music. Mr Khan was DG in Shilpokalo Academy, Director of Bangladesh Radio, Chairman of the Nazrul Institute and Executive Director of the Human Development Foundation. More & Photos...
---

---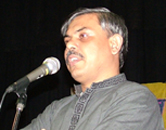 popular writer, dramatist and journalist, Anisul Hoque, toured in Australia for two weeks in November, 2007. On the duration of his visit he attended programs in Melbourne, Sydney and Canberra, and met many of his BUET friends. More & photos...

---
Kid's Corner