Beedesh Bangla TVS(Ch-31)
Sunday 5:00PM, Tuesday7:30AM, Friday 3:30PM
---
Banglar Mukh TVS(Ch-31)
Saturday 2:00PM, Tuesday 4:30PM, Thursday 8:30AM
---

Sunday 2:30-4 pm, 100.9 FM.
---

Sunday 8-10:00pm, 89.7FM.
---
PoroshMoni
Tuesday 8-9pm, 100.7 FM.
---

Thursday 12-2:00pm FM 100.9
---
Sunday 2-3pm, 99.9 FM.
---
Sunday 12-2:00pm, 98.5 FM.
---
SBS Radio Bangla Program
Monday 4:00pm, 1107AM/97.7FM.
---
Sunday 4-6:00pm, 89.7FM.
---
Broadcasts weekly.
---
Saturday 4-5:00pm, 87.6FM.
---
Broadcasts weekly
---

---
---
---

---

---
HSC Success 2007
| | | | |
| --- | --- | --- | --- |
| Adnan, son of Mr & Mrs Sufian of Holsworthy, graduated from Sydney Tech with a UAI of 99.7!!! | Monira Hoque, daughter of Mr. and Mrs. Mofizul Hoque of Ashfield, graduated this year from Fort Street High School with a UAI of 99.05. More... | Nushat Ahmed Shah daughther of Parvez Shah and Irana Ahmed Shah, graduated with a UAI of 98.05 More... | Rupa graduated from Sydney Girls High School in 2007. She achieved a UAI of 98.35. More... |
---
---

---

---

---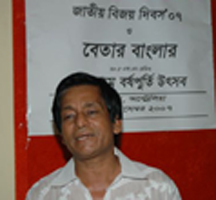 Betar

Bangla

is the oldest radio station in Sydney among the Bengali community. Mr. Harun Rashid Azad, the well known announcer and director, organised a luncheon & discussion program for its 16th anniversary on the 16th of December 2007, on the eve of Bangladesh's Victory Day. More & Photos...
---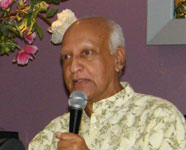 Mobarak Hossain Khan Honoured in Sydney
On the 8th of December, 2007, a gathering was held in honour of Mobarak Hossain Khan. In this program Mr. Khan gave a speech about classical music, its history and its influence in Indian and Bangladeshi music. Mr Khan was DG in Shilpokalo Academy, Director of Bangladesh Radio, Chairman of the Nazrul Institute and Executive Director of the Human Development Foundation. More & Photos...
---

---

---
---

---

---

---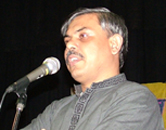 popular writer, dramatist and journalist, Anisul Hoque, toured in Australia for two weeks in November, 2007. On the duration of his visit he attended programs in Melbourne, Sydney and Canberra, and met many of his BUET friends. More & photos...
---

---

---

---

---

There was fund raising event "Probhati" held in the morning of 9th December at Village Green, Blacktown where people donated variety of traditional breakfast food. There were few hundred people attended the event who bought the food to raise fund. From the event, $2012.00 was collected in which a generous business person of our community has contributed $1000.00. More & photos.... (Report & photos were sent by BADRC)
-------------
BADRC PROBHATI-2 Sunday 23 December at St Peter's Hall, Cnr Unwin Bridge Road & Swan Road, Sydenham, Time : 9am – 11am Details..
---------------
BADRC- Fund raising concert 16 DECEMBER 2007, Details...
---

---

---
House sale at Gulshan-1, Dhaka
4 bedrooms house on 10 kathas land is for sale.Please send your offer with contact number. punerdip@yahoo.com.au
---

---

---

---

---

---

Sent By: Dilruba Shahana
---

---

---

Campbelltown Bangla School organised Spring Fair-2007 at Campbelltown sports centre on the 3rd of November 2007. This is the 1st spring fair held at this venue and is an excellent venue for such a kind of event. More & Photos...
---

---

---

---

---
Kid's Corner