---
-Khairul Chowdhury
---
Independence Day Soccer & Picnic-2005

Wattlegrove, Glenfield, Macquarie Fields, Ingleburn, Minto, Leumeah and the Campbelltown area Bangladeshi Communities have been playing soccer every Sunday morning since November 2003 at Milton Park, Macquarie fields. On the 26th March, a picnic was organised, by the TIGEROOS soccer club. The picnic was held at Dee Whey beach, There were 200+ people who attended the picnic. There were games for both girls and women. Everybody had a great time ! Photos...
---
Khanika Radio Special-program
On Shahriar Kabir, the leading human rights activist and the former editor of the Bichitra, is going to be on air this Tuesday night (11 April 2006) at 10pm in the evening session of Khanika broadcast from 99.9 SWR FM. Please give a buzz on either 0400-505-122 or 0401-039-614 if you want to ask questions or participate in the discussion. So stay tune for Khanika on Tuesdays at 10-11pm on 99.9 SWRFM. Sunday : 9-10 am 89.3 2GLF FM,
---


---


---
KANGAROOS IN THE TIGER'S LAND
The much anticipated cricket series between Bangladesh and Australia is going to start on Sunday (April 09) at the newly built stadium in Fatulla (Narayngonj). This is the first time Bangladesh will host Australia for 2 tests and 3 ODI in Dhaka and Chittagong. Details... Sent By: Nawshad Shah
---
CYCLONE LARRY APPEAL
Please help Detail...
---

Dr. Mashiur Rahman Research fellow in Marshall University, West Virginia, USA Archives...
---
Abed Chaudhury is a scientist & writer who currently lives in Canberra Archives...
---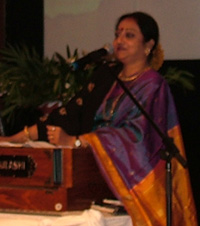 Indrani Sen in Sydney Dr. Indrani Sen is a renowned singer of Bangla songs in India. Australian forum for minority Inc. proudly presented Indrani Sen Sangeet Sandhya on the 1st of April at University of NSW's John Clancy Auditorium. She presented a few contemporary Bangla songs, Rabindra Sangeet, few Nazrul Geeti and popular songs from the old days. The following day there was a reception party at Carling ford. Everyone enjoyed the evening.This was her first tour to Australia. She expressed her full satisfaction and successful tour to Sydney. Photos...
---

---

Date & Time: 7 May, 2006 9:30AM-12:00, Venue: Village green Blacktown
Date & Time: 14 May, 2006 9:30AM-12:00, Venue: Glenfield hall
---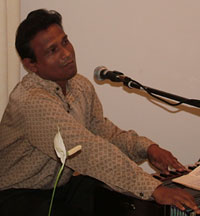 Sangeet Sandhya With Azgar Alim, Rabindra Sangeet Shilpi Sirajus Salekin arranged a musical program on the 29th of March 2006, at his residence in honour of shilpi Azgar Alim, son of famous singer Abdul Alim. Sirajus Salekin gave a brief speech about the musical life of Abdul Alim and Abdul Latif and their devotion to music. Abdul Alim became renowned as a folksinger in Bangladesh. Most of the songs he sang were written and tuned by Abdul Latif. Azgar Alim then sang many songs and everyone enjoyed the night. Azgar Alim also came to Sydney and performed at the Independence Day Ananda Mela-2006. Photos...
---

---

---
GRAND GET-TOGETHER OF ALL BANGLADESHI STUDENTS,
Bangladesh Association of NSW
Date & Time: Sunday, April 16, 11AM - 3 PM Venue: Parramatta Park Details... Sent By: Masudul Haq, President
---
BCCI INDEPENDENCE-DAY ANANDO MELA-2006

Bangladesh Community Council Inc(BCCI) organised an Independence-Day Anando Mela-2006 last Saturday 26-March-2006, at Wiley Park High School, which gathered a huge crowd outdoors in the afternoon. There were many food, clothing and jewellery stalls. There were jumping castles for the children, a cultural function, musical chairs and art competitions that were held throughout the day. The guest artist from Bangladesh, Azgar Alim (son of renowned singer Abdul Alim) sang many songs. Organisers are very happy this year for the successful mela. Photos...
---
Bangladeshi Student Shahed Hossain Passed Away
Mohammed Shahed Hossain (25), a Bangladeshi student, lost his battle with long illness and passed away last night (27 March 2006) at Liverpool Hospital, Innalillah….It is a sad end to a promising career and family life. May Allah rest his soul in peace and grant him the best Jannah. Our sympathy to his wife and little daughter, and wish that Allah will give them courage and strength to overcome this trauma and to lead a normal peaceful life. Details.. Sent By: Helal Morshedi
update: Shahed's body has been sent to Bangladesh following Namaj-e-Janaza at Lakemba mosque last last week. As mentioned earlier, Shahed's wife Nahida Akter has now opened an account at Commonwealth Bank (BSB No. 06 2191, A/C. 10357621). Any financial contribution for her study and for her daughter's upbringing would be highly appreciated.
---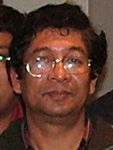 Nazrul Geeti By A.K.M Faruque
---
87th Birthday Celebration of Bangabandhu Sheik Mujibur Rahman

On the 19th March 2006, a group of young Mujib lovers oragnised and celebrated the 87th birthday of Sheik Mujibur Rahman at Matraville Public School Auditorium. The auditorium was filled with people. In the 1st part of the program, many people gave speeches about the life and sacrifice of the great leader Sheik Mujibur Rahman. After dinner, there was a cultural event where many local artists took part in recitation and singing. The organizers were very happy about this successful event. Photos...
---
Abed Chaudhury is a scientist & writer who currently lives in Canberra Archives...
---

Dr. Qaiyum Parvez is an academic of the University of Western Sydney Archives...
---

Mohammed A Razzaque Ph.D. is currently teaching at UNSW, Archives..
---

---

---
Multicultural Festival at Ingleburn

A Multicultural Festival was held at Ingleburn on the 18th of March 2006. Bangladeshi communities took part to the festival. There have been multi-colored stage performances from Bangladeshi group. Photos...
---

Poem-1... Poem-2... Archives...
---

Excellence Award in Australia, A Bangladesh born academic with a passion for providing support and guidance to first year students studying via distance education has been named the winner of the Charles Sturt University Vice-Chancellor's Teaching Excellence Award for 2005. Charles Sturt University is the largest distance education provider in Australia. Dr Mir Rabiul Islam, from the School of Social Sciences and Liberal Studies on the University's Bathurst Campus, is course coordinator of the largest undergraduate psychology course, Bachelor of Social Science - Psychology. Including Education/ Psychology double degrees, he is coordinating courses for over 450 students. Details...
---
Urban Villages or Urban Wasteland ?
Details... Sent By: Helal Morshedi
---
The 12th Talent Day, 2006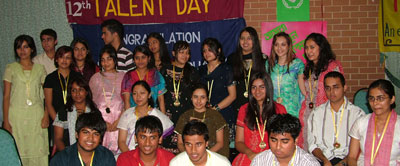 The 12th Talent Day, 2006, a ceremony to recognise all the achievements of selective school entrants and HSC graduates, was held on the 12th of March at Hassalgrove Community Center. This annual event hosted by Dr. Abdul Haq and his family has been held for the past 12 years. The Faheem Bhuiyan Memorial Award was given to all the successful selective school entrants by Faheem's two sisters followed by the awarding of medals to the HSC graduates of 2005. This year there were 31 selective school entrants and 55 HSC Graduates. This function gives Bengali students the opportunity to meet other Bengali students. The function was organized and presented well. Dr. Haq should be praised for his social work. Photos..
---


---