---
GRAND GET-TOGETHER OF ALL BANGLADESHI STUDENTS,
Bangladesh Association of NSW
Date & Time: Sunday, April 16, 11AM - 3 PM Venue: Parramatta Park Details...
---

Indrani Sen arrived in Sydney Last night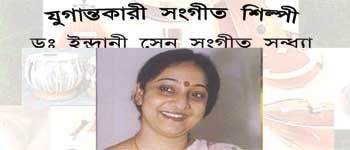 Date& Time: 1, April, 2006, Saturday, 6:00PM, Venue:John Clancy Auditorium, UNSW
---

---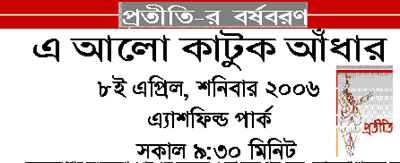 ---
BCCI INDEPENDENCE-DAY ANANDO MELA-2006

Bangladesh Community Council Inc(BCCI) organised an Independence-Day Anando Mela-2006 last Saturday 26-March-2006, at Wiley Park High School, which gathered a huge crowd outdoors in the afternoon. There were many food, clothing and jewellery stalls. There were jumping castles for the children, a cultural function, musical chairs and art competitions that were held throughout the day. The guest artist from Bangladesh, Azgar Alim (son of renowned singer Abdul Alim) sang many songs. Organisers are very happy this year for the successful mela. Photos...
---
Bangladeshi Student Shahed Hossain Passed Away
Mohammed Shahed Hossain (25), a Bangladeshi student, lost his battle with long illness and passed away last night (27 March 2006) at Liverpool Hospital, Innalillah….It is a sad end to a promising career and family life. May Allah rest his soul in peace and grant him the best Jannah. Our sympathy to his wife and little daughter, and wish that Allah will give them courage and strength to overcome this trauma and to lead a normal peaceful life. Details.. Sent By: Helal Morshedi
---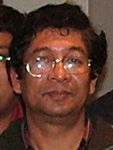 Nazrul Geeti By A.K.M Faruque
---
87th Birthday Celebration of Bangabandhu Sheik Mujibur Rahman

On the 19th March 2006, a group of young Mujib lovers oragnised and celebrated the 87th birthday of Sheik Mujibur Rahman at Matraville Public School Auditorium. The auditorium was filled with people. In the 1st part of the program, many people gave speeches about the life and sacrifice of the great leader Sheik Mujibur Rahman. After dinner, there was a cultural event where many local artists took part in recitation and singing. The organizers were very happy about this successful event. Photos...
---
Abed Chaudhury is a scientist & writer who currently lives in Canberra Archives...
---

Dr. Qaiyum Parvez is an academic of the University of Western Sydney Archives...
---

Mohammed A Razzaque Ph.D. is currently teaching at UNSW, Archives..
---

---

---
Multicultural Festival at Ingleburn

A Multicultural Festival was held at Ingleburn on the 18th of March 2006. Bangladeshi communities took part to the festival. There have been multi-colored stage performances from Bangladeshi group. Photos...
---

Poem-1... Poem-2... Archives...
---

Excellence Award in Australia, A Bangladesh born academic with a passion for providing support and guidance to first year students studying via distance education has been named the winner of the Charles Sturt University Vice-Chancellor's Teaching Excellence Award for 2005. Charles Sturt University is the largest distance education provider in Australia. Dr Mir Rabiul Islam, from the School of Social Sciences and Liberal Studies on the University's Bathurst Campus, is course coordinator of the largest undergraduate psychology course, Bachelor of Social Science - Psychology. Including Education/ Psychology double degrees, he is coordinating courses for over 450 students. Details...
---
Urban Villages or Urban Wasteland ?
Details... Sent By: Helal Morshedi
---

Venue: Matraville Public School, Matraville. Con. Beauhamp Rd & Bunnerong Rd, Date& Time: 2nd April-2006, 6.30 pm
---
The 12th Talent Day, 2006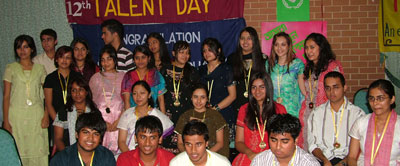 The 12th Talent Day, 2006, a ceremony to recognise all the achievements of selective school entrants and HSC graduates, was held on the 12th of March at Hassalgrove Community Center. This annual event hosted by Dr. Abdul Haq and his family has been held for the past 12 years. The Faheem Bhuiyan Memorial Award was given to all the successful selective school entrants by Faheem's two sisters followed by the awarding of medals to the HSC graduates of 2005. This year there were 31 selective school entrants and 55 HSC Graduates. This function gives Bengali students the opportunity to meet other Bengali students. The function was organized and presented well. Dr. Haq should be praised for his social work. Photos..
---


---

Dr. Qaiyum Parvez is an academic of the University of Western PDF... Non PDF... Archives...
---

---
---

---

---
---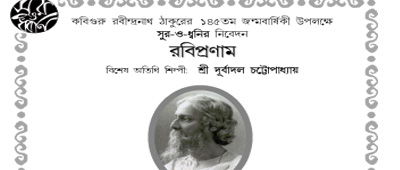 ---

---
'Nijere Harae Khuji' presented By Oikotan

Oikotan organised a musical program, 'Nijere Harae Khuji', at Burwood Girls High School in which they presented popular songs from old Bengali cinemas. The program began with a short speech by Ismail Hasan Badol, and Wasif Ahmed Shuvo. Ten songs were sung in the first half while eleven songs were sung in the second half with narration in between each song. Two dances were presented as well. Many people came to the program and enjoyed remembering their old time favourite songs. This program was dedicated to Late Mr. Khan Ata who was one of the pioneers of Bangla cinema. Photos...
---
Cricket Masala Festival

An exciting addition to the cricket calendar has been born today with the launch of the inaugural Cricket Masala Festival to be held on April 9, 2006 at Bankstown Ovals 1 & 2 as part of the annual Harmony day celebrations. The Commonwealth Bank has agreed to be the major sponsor of the festival.

Bangladesh, Aus, Srilanka and India will take

When : Sunday April 9, 2006

,Time : 8.30am – 6.30 pm

Tickets : $5 for Adults, $3 for Concession, Children and Seniors (Family of 4 for $15) with part proceeds going to the World Vision Kashmir Earthquake fund. Detail... www.cricketmasala.com.au http://www.cricketmasala.com.au/news29.htm
---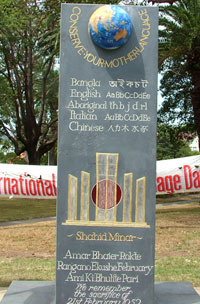 Ekushe Boi Mela-2006 and International Mother Language Monument Unveil, Ashfiled
On the 19th of February, 2006, Ekushe Academy arranged their annual book fair at Ashfield Park. The significance of this event was to unveil the International Mother Language Day Monument. This was a very special occasion for the Bangladeshi community. The chief guest, Bangladesh High Commissioner H.E. Ashraf-Ud-Doula, unveiled the monument. The Special guest, Monument Designer, Dr. David Niven (Retired General Manager, Ashfield city council) could not attend to the ceremony. There were many people who came to the program. During the day there were many programs and activities such as performances from musical groups, dances, poetry recitations and an art competition. Photos...
---