---

---

---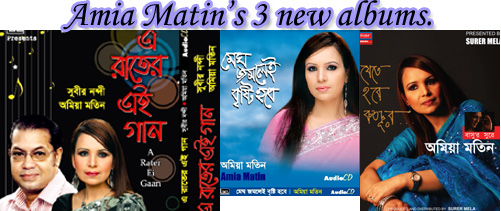 ---

---

---

---

---

---

---

---

---
Support Laurie Ferguson, MP for a Seat Details
Sent By: Prabir Maitra. Details...
---

The families of BUET 87 graduates celebrated the final party for 2009 on the 16th of October, 2009 at Homebush, Sydney. More & photos... Archives...
---

---

---

---

---

---

---

---

---
Know the Difference between a Cold and H1N1 (Swine) Flu Symptoms: Details... Sent by: Helal Morshedi
---

---

---

---

---

---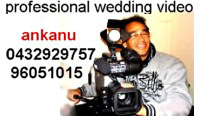 ---

---
---

---
Musical Evening with Zahir Alim

A musical evening was organised in honour of Zahir Alim, son of legendary folk music singer Abdul Alim, on the 12th of October, 2009 at Burwood Community Centre. Many music lovers attended the evening and enjoyed themselves. More & photos...
---

---

December 6, 2009
---

---

---

---

---
Namaje Janaja of the boy (Aiman) who died on Sunday will be held today (Wednesday) at 3:00 PM at Lakemba Mosque.
He will be buried at Rockwood Cemetery (Lidcombe) after the Janaja. Pls inform all and try to attend the prayer and burial.
Let's all pray for the departed soul and also for the family.
May Almighty helps us all.
Kind regards. -Nawshad
---
Sirajus Salekin's Mother Passed Away
Mother of Sirajus Salekin, Nazma Latif (Wife of Language Movement Veteran, music composer, lyricist and artiste late Abdul Latif) passed away (Inna lillahey….razeun) at the age of 74, around 02:00AM on the 21th of October 2009, in her residence, Dhaka. Please pray for her departed soul and for Sirajus Salekin and his family, so that they can overcome their tragic loss. Sirajus Salekin has gone to Bangladesh.
---

Dhali Visual Arts International presented Kude gaan-raj on the 11th of October 2009 at the Marana Auditorium, Hurstville. More & Photos...
---

SAD NEWS.
A 3 yr old Bangladeshi boy named Ayiman died when he fell from a 3rd floor unit at Warialda St. at Kogarah yesterday (Sunday), Inna lillahe oinna lillahe razeun.........
Our deepest condolences and sympathy go to his family.
Sent By: Nawshad Shah
---

Trade Fair... Trade Fair Form... AFMC admission... NRBs benefit...
---

---

---

---

---

---

---

---
---

---

Bangladesh High Commission Canberra organised an Eid greeting function on the 26th of September, 2009 at Bangladesh house. More & Photos... Archives...
---

---

Australian Muslim Welfare center (AMWC) organised Eid prayer at Macquarie Field High School Auditorium. More & Photos...
---

---

---

---

---

---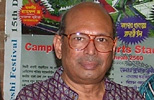 Borhan Ahmed passes away
Borhan Ahmed, a renowned journalist, passed away at the age of 65 on the morning of the 24th of September, due to a cardiac arrest during his morning walk. Details...
Our deepest condolences and sympathy go to his family.
---
New Website for Blacktown-Hills Islamic Centre Web-link
---

---

---
Collection Update on Quakers Hill Masjid, collection till 14th September $211,423.78 Details...
---

---

---

---