---
Sunday 2:30-4 pm, 100.9 FM.
---
Sunday 8-10:00pm, 89.7FM.
---
PoroshMoni
Tuesday 8-9pm, 100.7 FM.
---
Thursday 12-2:00pm FM 100.9
---
Sunday 2-3pm, 99.9 FM.
---
Sunday 12-2:00pm, 98.5 FM.
---
SBS Radio Bangla Program
Monday 4:00pm, 1107AM/97.7FM.
---
Sunday 4-6:00pm, 89.7FM.
---
Broadcasts weekly.
---
Saturday 4-5:00pm, 87.6FM.
---
Broadcasts weekly
---
Bangla Websites, Worldwide
---
---

---

---

---

---

---

---

Protity Celebrates Pahela Baishak-1416. Protity celebrated Pahela Baishak, 1416, on the 4th of April 2008 at Ashfield Park as they do annually. More & Photos....
---

---



---

---

---

---

---

---

---

---

---

---

---

---

---

---

---

---
Macquarie University Country Visit Bangladesh April 2009
Macquarie University representative, Mr Tanveer Shaheed is visiting Bangladesh from 12th to 15th April 2009 to recruit students. Over the last one year there are 8 students from Bangladesh who have been awarded Macquarie University International Scholarships into Bachelor & Master degree programs through this recruitment process. Please feel free to inform your relatives/friends who are in Bangladesh and would like to pursue further study in Australia. For Details.......
---

---
Bangladesh High Commission Celebrates 39th Independence & National Day

Bangladesh High Commission Canberra arranged a grand reception on the eve of the 39th Independence and National Day of Bangladesh at the Australian High Court Building, Canberra, on the 26th of March 2009. Details press... Photos… Archives.
---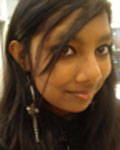 Prieta won Turkish Music Competition Award.
Afrida Musarrat Mamun (prieta) is the daughter of Abu Syed Mohammed Mamun and Mahmuda Runu. She is a student of Sule College, in year eight. On Saturday 28th March, she was invited to participate in a talent quest called the Australia-wide Turkish Olympiad Competition. Her Turkish song won the competition, and as winner, she has the opportunity to represent Australia in the worldwide competition in Istanbul. Please watch her Video.
---

---

---

Bangladesh Association of Australia (BAA) proudly presented Bari Siddiq Sangeet Sandha on the 22nd of March at Marana Auditorium, Hurstville. More & Photos...
---

---

---

---

---

---

---

---

---

BUET87 family reunion was celebrated with a riverside picnic held on the 8th of March 2009 at the Royal National Park. More & Photos... Archives...
---

February Edition, Bangladesh High Commission, Washington DC
---

---

---
BDR Mutiny Memorial Service/Vigil, Shahid Minar Monument at Ashfield Park, Sydney on Sunday the 29th of March at 5 pm. Details...
---

---

---

---

---
---

---

---

---
---

---

---
---

Ekushe Academy Australia Boi Mela-2009. Ekushe Academy Australia celebrated their 11th annual Boi Mela on the 21st of February, 2009 at Ashfield Park. There were many distinguished guests present at the mela including the chief guest, Bangladesh High Commissioner H.E. Lieutenant General Masud Uddin Chowdhury; Bhasa Soinik, Rakibud Dowla; Deputy Mayor of Ashfield, Morris Mansour; and Honorary Consul General for Bangladesh, Anthony Khoury. More & photos...
---