---
Ekushe Academy Australia Boi Mela-2009. Ekushe Academy Australia celebrated their 11th annual Boi Mela on the 21st of February, 2009 at Ashfield Park. There were many distinguished guests present at the mela including the chief guest, Bangladesh High Commissioner H.E. Lieutenant General Masud Uddin Chowdhury; Bhasa Soinik, Rakibud Dowla; Deputy Mayor of Ashfield, Morris Mansour; and Honorary Consul General for Bangladesh, Anthony Khoury. Although there were some delays during the day due to the rain, the program continued as planned. The number of stalls increased this year in comparison to previous years, and a huge number of books were sold. During the day there were many performances. The number of cultural participants in this year's program was larger than preceding years. The organisers were very happy with the success of the mela and will continue in future.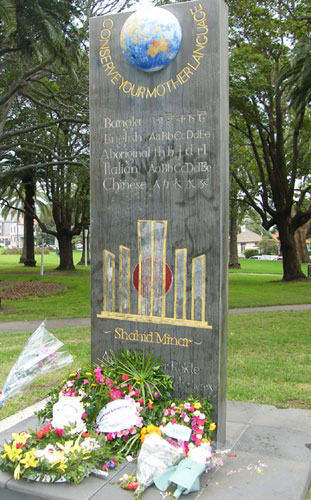 International Mother Language Day Monument at Ashfield park Sydney.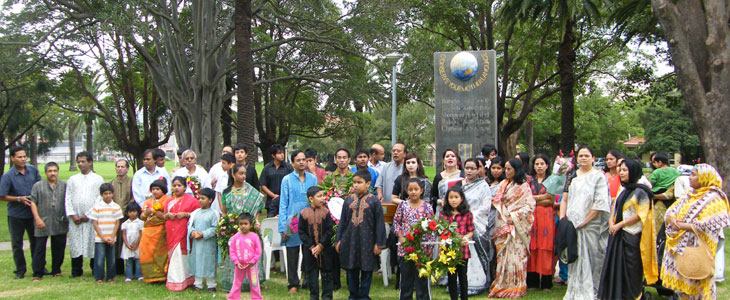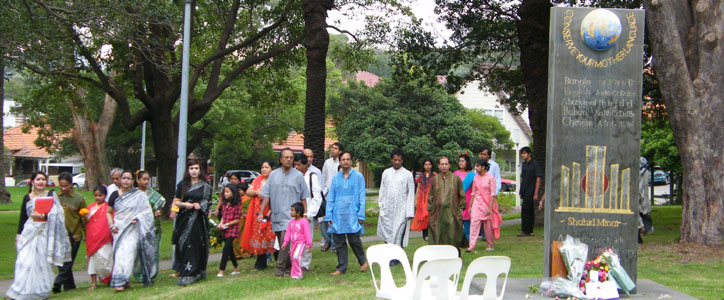 Probhath ferry around the International Mother Language Day Monument.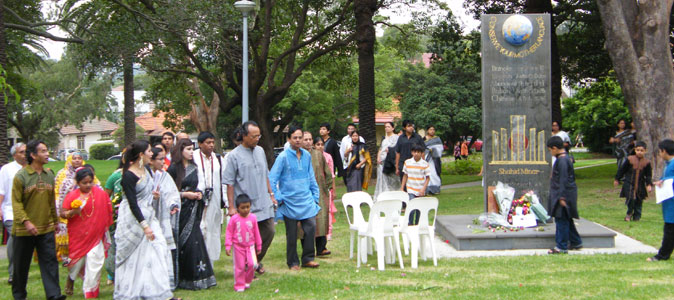 Go to page 1 2 3 4 5 6 7 8 9 10 11 12 13 14 15
---
Copyright © 2009, www.sydneybashi-bangla.com. All rights reserved.