---
All photos were taken sequentially throughout the day.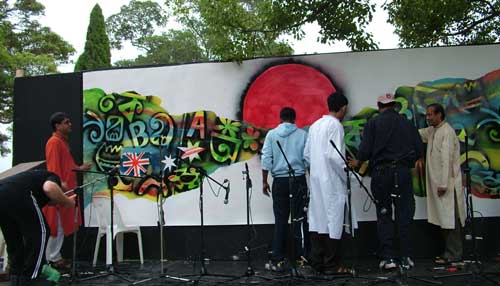 Huge stage preparation for the celebration of the Ekushe mela (backdrop prepared by Ashis Bablu).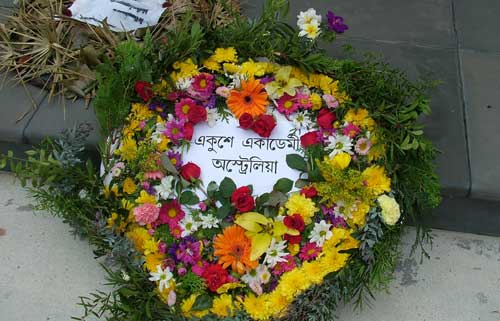 Flower wreath - "Ekushe Academy Australia".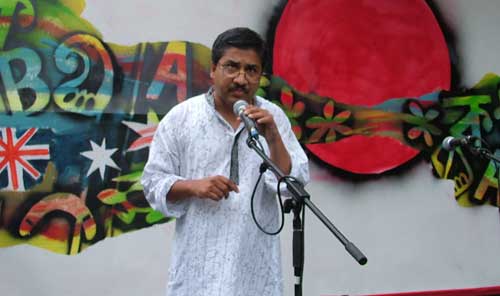 Nehal Niamul Bari (current and founder President) opening the mela.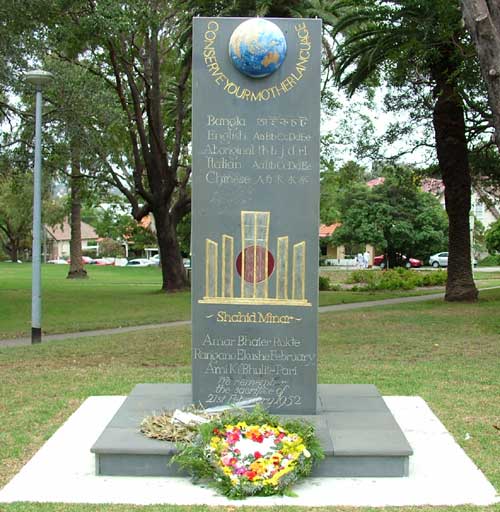 International Mother Language Day Monument.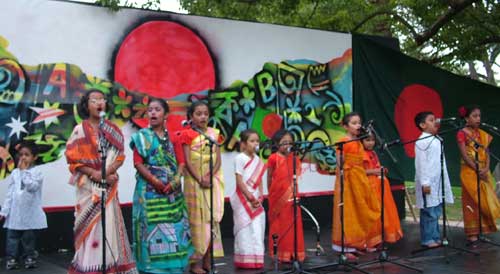 Presentation by the kids of Ekushe Academy.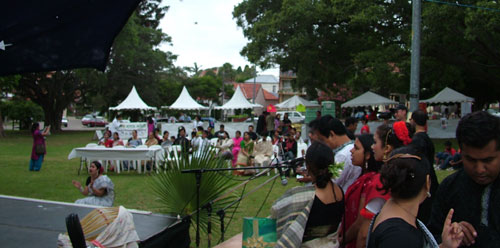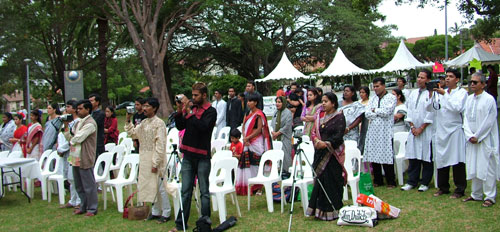 Audience singing National Anthem.
---
Home
Copyright © 2003, Www.Sydneybashi-Bangla.com. All rights reserved.
Revised: 03/02/07