---
Boishaki Mela at Olympic Park, 2008
Bangabandhu Parishad Australia organised a Boishaki Mela on the 19th of April 2007, at Homebush Olympic Park Athletics Centre. This was the 3rd mela in this prestigious ground. There were many stalls nicely decorated around the Athletic track. The weather was perfect, and despite the forecast predicting rain, there was a huge turnout with heavy security to maintain civil behaviour. This year, the Bangabandhu padok was given to Mr. Nazrul Islam. There were many programs such as children's performances, recitations, a fashion show and performances by bands, cultural groups and local artists. The mela ended with a new addition of fantastic fireworks.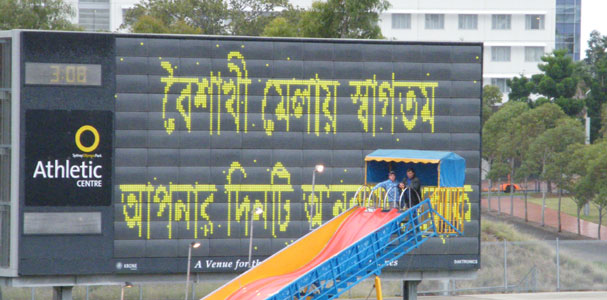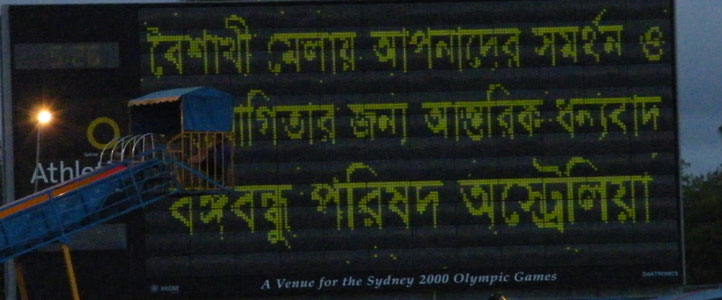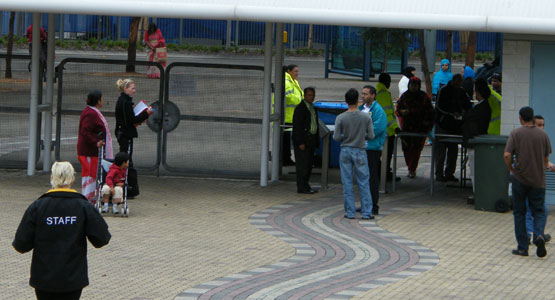 Mela entrance.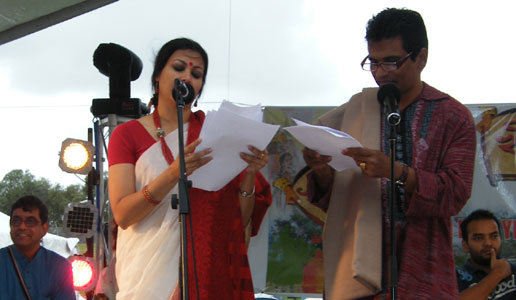 Moushumi & John Martin reciting.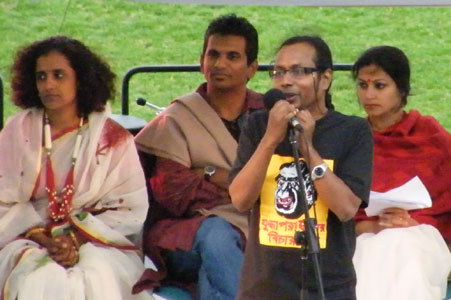 Abul Hasnat Milton hosting the recitation program " Mouno Rudro Bani".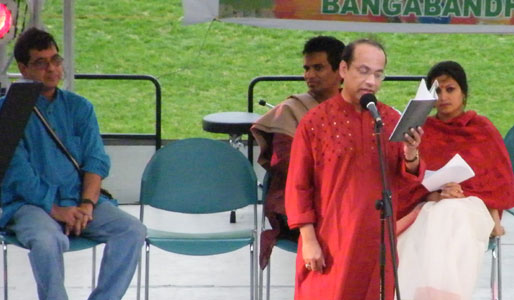 Sheik Shamimul Huq reciting.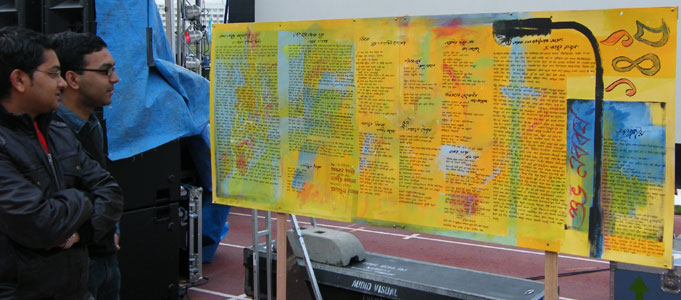 Wall Magazine's new addition.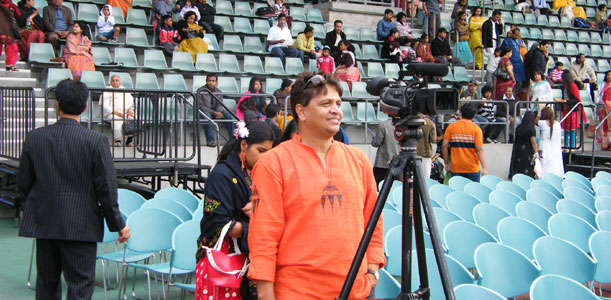 Beedesh Bangla director Rahmat Ullah.
---
Home
Copyright © 2003, Www.Sydneybashi-Bangla.com. All rights reserved.
Revised: 05/07/08