---
Sunday 2:30-4 pm, 100.9 FM.
---
Sunday 8-10:00pm, 89.7FM.
---
PoroshMoni
Tuesday 8-9pm, 100.7 FM.
---
Thursday 12-2:00pm FM 100.9
---
Sunday 2-3pm, 99.9 FM.
---
Sunday 12-2:00pm, 98.5 FM.
---
SBS Radio Bangla Program
Monday 4:00pm, 1107AM/97.7FM.
---
Sunday 4-6:00pm, 89.7FM.
---
Broadcasts weekly.
---
Saturday 4-5:00pm, 87.6FM.
---
Broadcasts weekly
---
Bangla Websites, Worldwide
---
---

---

---
Dr Nasir Ahmed (a Bangladeshi Physician in NZ, age approximately 45 years) has passed away this morning, Monday, 27 April 2009, at 10 am in Danedin, New Zealand, Inna lillah- wa inna ilaihi rajiun. He is the husband of Nigar Afroza Lisa's elder sister - boro apa, also a doctor in New Zealand. Dr Nasir has 2 young daughters - Aorpa(15) and Aorthi(11), and it is really sad and heart breaking news. Mokhlesur Rahman Mukul requested that we pray for the departed soul of his brother in law. More... - Helal Morshedi
---

---

---

---

---
---
---

---
---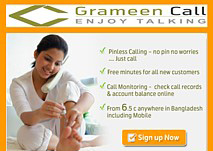 ---

---

IPL 2009 Team... IPL 2009 Fixture...
---

The Bangladesh Gold cup is being played for last 13 years in succession hosted by Bangladesh Association of NSW. More & Photos...
---

---

---

Protity Celebrates Pahela Baishak-1416. Protity celebrated Pahela Baishak, 1416, on the 4th of April 2008 at Ashfield Park as they do annually. More & Photos....
---

---



---

---

---

---

---

---

---

---

---

---

---

---

---

---

---

---
Bangladesh High Commission Celebrates 39th Independence & National Day

Bangladesh High Commission Canberra arranged a grand reception on the eve of the 39th Independence and National Day of Bangladesh at the Australian High Court Building, Canberra, on the 26th of March 2009. Details press... Photos… Archives.
---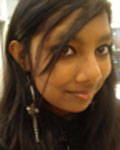 Prieta won Turkish Music Competition Award.
Afrida Musarrat Mamun (prieta) is the daughter of Abu Syed Mohammed Mamun and Mahmuda Runu. She is a student of Sule College, in year eight. On Saturday 28th March, she was invited to participate in a talent quest called the Australia-wide Turkish Olympiad Competition. Her Turkish song won the competition, and as winner, she has the opportunity to represent Australia in the worldwide competition in Istanbul. Please watch her Video.
---

---

---

Bangladesh Association of Australia (BAA) proudly presented Bari Siddiq Sangeet Sandha on the 22nd of March at Marana Auditorium, Hurstville. More & Photos...
---

---

---

---

---

BUET87 family reunion was celebrated with a riverside picnic held on the 8th of March 2009 at the Royal National Park. More & Photos... Archives...
---

February Edition, Bangladesh High Commission, Washington DC
---
---