---

---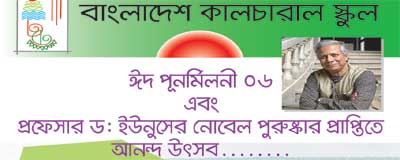 ---

---

---

---
Eid-Ul-Fitr Congregation in Sydney
Bangladeshi peoples celebrated Eid-ul Fitr at various parts of Sydney on both Monday (23rd) and Tuesday(24th October) after finishing a month long fasting.
| | |
| --- | --- |
| Bangladesh Welfare Society Campbeltown (BWSC) Photos... | Eid-ul-Fitr prayers at Quakers Hill. Photos... |
---

---

Dr. Golam Kibria is a Senior Environmental Scientist with the Australia's largest Rural Water Authority and based in Victoria
---

---

---

---

---

---
EID-UL-FITR PRAYER
Venue: Quakers Hill Community Centre, Lalor Road, Quakers Hil,(Opposite Quakers Hill Police Station)Time: 9:30 am, Date: Tuesday 24th October 2006, (Depending on Moon sighting), After the prayer there will be a Eid get together (10am -11am),Please bring some Eid food to share with others. Details...
---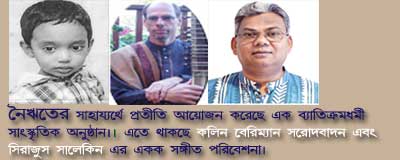 ---

---

---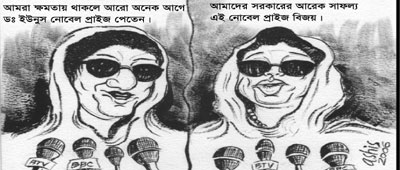 For larger view, please click on the above cartoon Archives...
---
---

---

---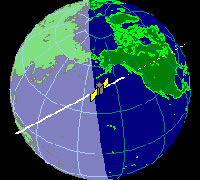 http://www.heavens-above.com. If you're interested in satellites or astronomy, you've come to the right place !!!
spectacular events such as the dazzlingly bright flares from Iridium satellites as well
as a wealth of other spaceflight and astronomical information.
---

Nobel for anti-poverty pioneers
Mr Yunus was honoured for his pioneering work against poverty
Muhammad Yunus of Bangladesh and the Grameen Bank have been jointly awarded the 2006 Nobel Peace Prize. BBC News
---
Durga Puja in Sydney at Different Locations..Devout Hindus celebrated their greatest extravaganza of Hindu Durga-pujas at various locations in Sydney on 30th sep, 1st and 2nd of October, many people attended this event on both days. This year the puja was bigger than ever in Sydney and some places were overcrowded.
---

Sent By: PS Chunnu, Reports & Photos...
---

---
Bangladeshi Doctors' Forum In Victoria has organized a seminar on Women's Health on 9th September 2006 at Mulgrave Community Centre of Melbourne Victoria. The seminar was attended by Parliamentary Secretary for health in Victoria Mr. Daniel Andrews, Mayor Monash City Council Ms. Joy Banerji and Honorary Consul for Bangladesh in Victoria Dr. Mushfiq Rahman and his wife Mrs. Rezina Rahman. Details... Sent By: Dr. Nilufar Talat
---
Champions Trophy _ Mini World Cup Cricket 2006

Sent By: Nawshad Shah (nawshad765@hotmail.com)
---
---

---

---
Bangladesh Welfare Society Campbelltown is going to organise the following interesting programs. Society welcomes you to participate in the programs with your family members and friends. Don't miss it. Details...
---
7 Pains You Should Never Ignore
These common aches could very well be nothing -- or something far, far worse. Plus three things you really don't have to worry about. Details..
---