---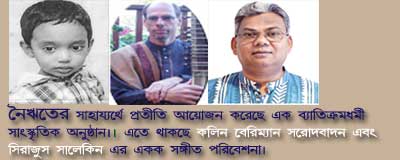 ---

---

---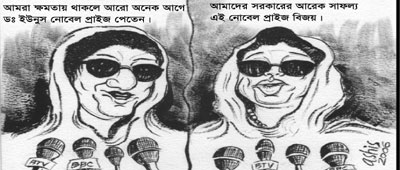 For larger view, please click on the above cartoon Archives...
---
Liverpool ICU Documentary to be shown on SBS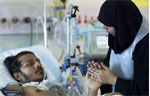 The documentary (for broadcast on SBS on 19 Oct Thursday at 8:30 pm) features the young Bangladeshi student who was at Liverpool Hospital ICU at the beginning of 2006 and passed away after 4-5 months stay at the hospital. This is humanistic, observational doco-making at its absolute best.Lynden Barber, Sydney Film Festival Details... Sent By: Jesmin Shafiq
---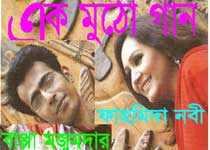 AUSBAN MEDIA CENTRE Organising a musical evening Presenting
Bappa Mazumder & Fahmida Nabi, Date: 29th October 2006, Time: 6:30 PM, Venue: Sir John Clancy Auditorium. Details...
---
---

---

---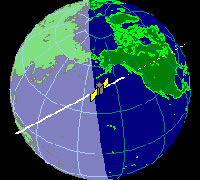 http://www.heavens-above.com. If you're interested in satellites or astronomy, you've come to the right place !!!
spectacular events such as the dazzlingly bright flares from Iridium satellites as well
as a wealth of other spaceflight and astronomical information.
---

Nobel for anti-poverty pioneers
Mr Yunus was honoured for his pioneering work against poverty
Muhammad Yunus of Bangladesh and the Grameen Bank have been jointly awarded the 2006 Nobel Peace Prize. BBC News
---
Durga Puja in Sydney at Different Locations..Devout Hindus celebrated their greatest extravaganza of Hindu Durga-pujas at various locations in Sydney on 30th sep, 1st and 2nd of October, many people attended this event on both days. This year the puja was bigger than ever in Sydney and some places were overcrowded.
---

Sent By: PS Chunnu, Reports & Photos...
---

---

Sent By: Ashis Bablu Details...
---

---

---
Bangladeshi Doctors' Forum In Victoria has organized a seminar on Women's Health on 9th September 2006 at Mulgrave Community Centre of Melbourne Victoria. The seminar was attended by Parliamentary Secretary for health in Victoria Mr. Daniel Andrews, Mayor Monash City Council Ms. Joy Banerji and Honorary Consul for Bangladesh in Victoria Dr. Mushfiq Rahman and his wife Mrs. Rezina Rahman. Details... Sent By: Dr. Nilufar Talat
---
Champions Trophy _ Mini World Cup Cricket 2006

Sent By: Nawshad Shah (nawshad765@hotmail.com)
---

---

---

---

Sharmistha Mohajan, a year 4 student of the Claremont Meadows Public School has recently participated in one of the most prestigious "PREMIER'S SPELLING BEE COMPETITION 2006" in NSW and became the First & Finalist in the Western Sydney Region Details...
---
ANNUAL IFTAR PROGRAM: Organized By: BANGLADESHI FAMILIES
SUNDAY, 15TH OCTOBER 2006, DO'A - 6:00 PM, IFTAR- 6:10 PM at ROOTY HILL MOSQUE, Detail...
---

---
Bangladesh Welfare Society Campbelltown is going to organise the following interesting programs. Society welcomes you to participate in the programs with your family members and friends. Don't miss it. Details...
---
7 Pains You Should Never Ignore
These common aches could very well be nothing -- or something far, far worse. Plus three things you really don't have to worry about. Details..
---

Sent By: Nawshad Shah
---
BANGLA MELA-2006

On 9th September, 2006, Bangladesh Welfare Society Campbeltown (BWSC) organized Bangla Mela-2006 at Ingleburn Primary School ground. The mela was opened at 12:00PM by. H.E. Humayan Kabir, Bangladesh High Commissioner. The organisers worked really hard this year to improve the mela surroundings. There were many people came to the mela ground in the afternoon. Due to the bad weather many people could not come to the mela this year. There were many nicely organised stalls selling food, clothes and jewellery. The mela ended with prize distribution and cultural program. Photos...
---

Sentt By: Abdul Jalil
---

---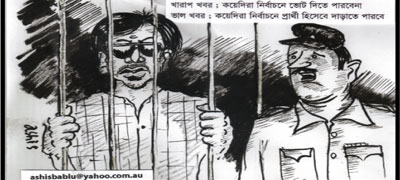 For larger view, please click on the above cartoon Archives...
---

Dr. Golam Kibria is a Senior Environmental Scientist with the Australia's largest Rural Water Authority and based in Victoria, Archives...
---

On the 2nd of september, 2006, Bangladesh Music School held their annual open competition for the categories of singing, dancing, poetry recitations and drama at Burwood Girls High School. This year there was a special cultural evening at night where artists Sadi Mohammad, Sujit Mostofa, Sultana Kabir and Aparajita Mostofa took part. The program ended with the distribution of the competition prizes. On the 10th of September, there was a reception party at the Macquarie Fields Neighbourhood Centre.
Photos: Cultural evening... Photos: Reception...
---

---

Professional history Link Sent By: Moh Ameen
---

Link Sent By: Kamrul Ahsan
---


---