---

---
Bangladeshi Doctors' Forum In Victoria has organized a seminar on Women's Health on 9th September 2006 at Mulgrave Community Centre of Melbourne Victoria. The seminar was attended by Parliamentary Secretary for health in Victoria Mr. Daniel Andrews, Mayor Monash City Council Ms. Joy Banerji and Honorary Consul for Bangladesh in Victoria Dr. Mushfiq Rahman and his wife Mrs. Rezina Rahman. Details... Sent By: Dr. Nilufar Talat
---
Champions Trophy _ Mini World Cup Cricket 2006

Sent By: Nawshad Shah (nawshad765@hotmail.com)
---
AUSBAN MEDIA CENTRE Organising a musical evening Presenting
Bappa Mazumder & Fahmida Nabi
Date: 29th October 2006, Time: 6:30 PM, Venue: Sir John Clancy Auditorium. Details...
---
Dr Rafiqul Islam, professor of Law of Macquarie University, Ausralia, is going to talk on the recently lodged case of Mr. Raymond Solaiman in the Australian Court for the trial of war crimes in the Bangladesh Liberation War of 1971. The talk will be broadcast in the Khanika Bangla Program on 99.9 FM at 10 pm (EST), Tuesday, the 3rd October 2006. The Khanika program can be accessed live via internet. If you want to listen to Dr Islam's expert opinionn on the prospect of Mr Solaiman's case please visit www.swrfm.org and click on the 'trial streaming' and then 'hear' if you have windows XP on your computer.
Cheers, The Khanika Team. Khanika Bangla Program SWR (99.9) FM Tuesday: 10-11 pm Mobile: 0400-505-122
---

---

---
---
Sharmistha Mohajan, a year 4 student of the Claremont Meadows Public School has recently participated in one of the most prestigious "PREMIER'S SPELLING BEE COMPETITION 2006" in NSW and became the First & Finalist in the Western Sydney Region Details...
---
ANNUAL IFTAR PROGRAM: Organized By: BANGLADESHI FAMILIES
SUNDAY, 15TH OCTOBER 2006, DO'A - 6:00 PM, IFTAR- 6:10 PM at ROOTY HILL MOSQUE, Detail...
---

---
Bangladesh Welfare Society Campbelltown is going to organise the following interesting programs. Society welcomes you to participate in the programs with your family members and friends. Don't miss it. Details...
---
7 Pains You Should Never Ignore
These common aches could very well be nothing -- or something far, far worse. Plus three things you really don't have to worry about. Details..
---

Sent By: Nawshad Shah
---
BANGLA MELA-2006

On 9th September, 2006, Bangladesh Welfare Society Campbeltown (BWSC) organized Bangla Mela-2006 at Ingleburn Primary School ground. The mela was opened at 12:00PM by. H.E. Humayan Kabir, Bangladesh High Commissioner. The organisers worked really hard this year to improve the mela surroundings. There were many people came to the mela ground in the afternoon. Due to the bad weather many people could not come to the mela this year. There were many nicely organised stalls selling food, clothes and jewellery. The mela ended with prize distribution and cultural program. Photos...
---

Sentt By: Abdul Jalil
---

---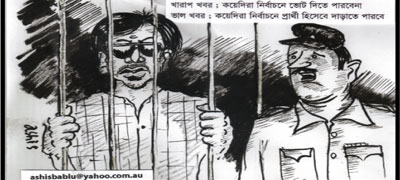 For larger view, please click on the above cartoon Archives...
---

Dr. Golam Kibria is a Senior Environmental Scientist with the Australia's largest Rural Water Authority and based in Victoria, Archives...
---

---
Sent By: Al Noman Shamim
---
On the 2nd of september, 2006, Bangladesh Music School held their annual open competition for the categories of singing, dancing, poetry recitations and drama at Burwood Girls High School. This year there was a special cultural evening at night where artists Sadi Mohammad, Sujit Mostofa, Sultana Kabir and Aparajita Mostofa took part. The program ended with the distribution of the competition prizes. On the 10th of September, there was a reception party at the Macquarie Fields Neighbourhood Centre.
Photos: Cultural evening... Photos: Reception...
---

---

Sent By: Dilruba Shahana
---
---

Professional history Link Sent By: Moh Ameen
---
Link Sent By: Kamrul Ahsan
---

---

---
---
---

---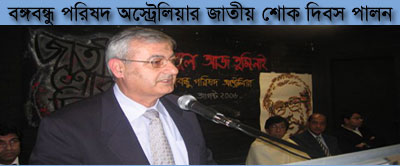 Sent By: Kaiser Ahmed Report and photos...
---

Sent By: Shafiqur Rahman Anu Report and photos...
---

---

Sent By: Dilruba Shana
---
Dr. Qaiyum Parvez is an academic of the University of Western Sydney Archives...
---
Selective School Success-2006
| | | | | |
| --- | --- | --- | --- | --- |
| Rafid Intisar | Monadil Syed | | | |
Sent By: Dr. Abdul Haq, Success list for 2006...
---

---


---