Beedesh Bangla TVS(Ch-31)
Sunday 5:00PM, Tuesday7:30AM, Friday 3:30PM
---
Banglar Mukh TVS(Ch-31)
Saturday 2:00PM, Tuesday 4:30PM, Thursday 8:30AM
---

Sunday 2:30-4 pm, 100.9 FM.
---

Saturday 1-3:00pm, 89.7FM.
---
PoroshMoni
Tuesday 8-9pm, 100.7 FM.
---

Thursday 12-2:00pm FM 100.9
---
Sunday 2-3pm, 99.9 FM.
---

Sunday 12-2:00pm, 98.5 FM.
---
SBS Radio Bangla Program
Monday 4:00pm, 1107AM/97.7FM.
---
Sunday 4-6:00pm, 89.7FM.
---
Broadcasts weekly.
---
Broadcasts weekly
---

---
---

---
Story of a Freedom fighter
---

---

---

---

---

Sent By: Sirajus Salekin
---

---

Date: Feb 10, 6:30PM, Venue: John Clancy Auditorium, Details...
---
Bangladeshi Christian Society Celebrated X-Mas

The Bangladesh Christian Society celebrated Christmas on the 25th of December at Rockdale in the St. Joseph Auditorium. All the Bangladeshi Christian community came to the party along with many invited guests from the Bangladeshi community. There was a very nice lunch organised for everyone followed by a cultural program by the kids and many performers. The program ended with the distribution of presents among the kids by Santa Clause. Photos...
---

---

---

---

---

---

---
Bangladesh Welfare Society Campbelltown Inc. has organized qurbani 2007
---
BANGLADESH ISLAMIC CENTRE(BIC) NSW INC. has organized Qurbani 2007. Details...
---

Lakemba Banlga School organised a Victory-Day Mela-2006 Saturday 19th December, at Wiley Park High School. There were many people came to the mela. There were many nicely organised stalls selling food, clothes and jewellery. There was a discussion about the significance of Victory day. The mela ended with prize distribution and cultural program. Photos...
---

---
Launching of Amia Matin's 5th CD in Sydney,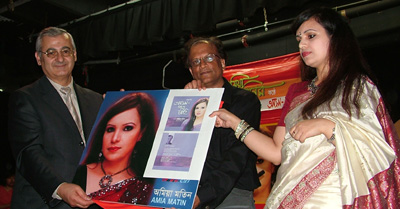 Nazrul Geeti shilpi Amia Matin launched her 5th CD, Asha-Patho Chahi, on the 9th of December at the Francis Greenway Center, Liverpool. This CD comprises of Nazrul's famous songs, arranged by an Indian musician named Kiran Pradhan. Many guests and well-wishers attended this function. In the first half, speeches were given and the CD was launched by Mr. Anthony Khouri, Honorary Consulate-General of the People's Republic of Bangladesh, followed by songs sung by Amia from her new CD. In the second half, Amia sang songs from the old days, some songs of Nazrul, some of Abu Hena Mostofa Kamal as well as some songs which were requested by the audience. Kiran Pradhan accompanied Amia on the guitar as did Dipankar Rajbongshi on the keyboard and Rashedul Kabir on the tabla. Throughout the function, four dances were performed by Francillia, Aritree, Afrida and Maheema. The function started at 6:30 pm, with a 20 minute interval, finally ending at 10:15 pm. AALO-charity organisation sold dinner to raise funds to help the Bangladeshi poor and meritorious students. Photos... Some press
---

Mohammed Fahimul Islam, 2nd Secretary, Bangladesh High Commission
---


Sent By: Ziaul Hoque Bablu
---
---

---

---
Krishibid Dr. Doza Passed away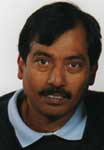 He died Friday evening December 8th, after a massive heart attack.This was a tragic death. Doza Bhai worked full day. He left a daughter Nazia (just completed her HSC), son Nahian (in year VI and already got selection for selective School in Sydney), wife Sultana Razia and mother in Jessore.Namaj-e-janaja was held at Lakemba Big Mosque (Wangee Rd) followed by Magreb namaj on December 10th. His body was placed in final rest in the 'Rockwood' gorosttan at Sydney on Monday 11th Dec 2006.. -Ziaul Hoque Bablu, M. 0411031942 Details...
---

---

Scroll down to page 5
---

---

Page-1 and Page-16 collect your copy from any Bangladeshi shops
---