Beedesh Bangla TVS(Ch-31)
Sunday 5:00PM, Tuesday7:30AM, Friday 3:30PM
---
Banglar Mukh TVS(Ch-31)
Saturday 2:00PM, Tuesday 4:30PM, Thursday 8:30AM
---

Sunday 2:30-4 pm, 100.9 FM.
---

Saturday 1-3:00pm, 89.7FM.
---
PoroshMoni
Tuesday 8-9pm, 100.7 FM.
---

Thursday 12-2:00pm FM 100.9
---
Sunday 2-3pm, 99.9 FM.
---
Sunday 12-2:00pm, 98.5 FM.
---
SBS Radio Bangla Program
Monday 4:00pm, 1107AM/97.7FM.
---
Sunday 4-6:00pm, 89.7FM.
---
Broadcasts weekly.
---
Broadcasts weekly
---

---
---

---
Story of a Freedom fighter
---

---
Ekushe Academy Meets with Media and Community
Ekushe Academy Australia organised an art competition for the kids on the eve of the 21st of February celebrations at Ashfield Civic Centre on the 9th of February, 2007. After the art competition, the organisers started the media conference. The current President, and founder, of Ekushe Academy, Mr. Nehal Niamul Bari, and General Secretary, Dr. Abdul Wahab, welcomed the media and local representatives to an open discussion about the organisation's past and current history. They also provided a brief description of the sequential evolvements of today's Ekushe Academy. The organisers asked the audience for their valuable suggestions about how the upcoming mela on the 25th of February could be made more successful. The audience enthusiastically gave their critical and valuable suggestions. Some of the representatives criticised the fact that the community had not been properly involved in the design of the International Mother Language Day Monument. Photos
---

---

Reports... Photos... Sent By: Sanjib Mohajon
---

---

---

---

---

Date: March 18, 2007 Venue: Sydney Opera House
---

Sent by: Lutfor Rahman Shawon
---
CRICKET WORLD CUP 2007
The much awaited Cricket World Cup starts from mid-March 2007 in West Indies. The last World Cup was held in South Africa, in 2003 and Australia is the reigning World Champion for the last 8 years.
The game will be played by 16 country teams, in 4 separate Groups, with 4 teams each in the Group stage. The top 2 teams from each group, after the initial stage, will form the Super Eights and will play to advance to the semi-final and final stages. Details... Archives... -Helal Morshedi.
---

---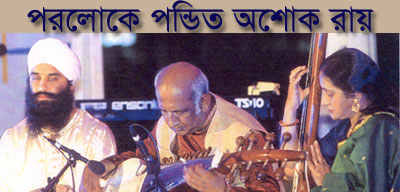 PDF.... Non PDF... Sent By: Sirajus Salekin
---
Bangladesh Association Gold Cup Cricket Tournament 2007. Details...
---
Are You looking For A Demanding and Well-Paid Employment in Australia, US or in Europe? Details..
---

---

---

---

---

---

---

---

---

---
---
---

---

---

---

---

---


Letter-1 Letter-2
---

---
An appeal for sponsoring a 10-bed Ward for Ahsania Cancer Hospital , Dhaka Details Dr. Abdul Haq
---

---

---
Celebration of Swarasati Puja in Sydney

Bangladesh Puja Association Australia celebrated Swarasati Puja on the 27th of Jan 2007, at IMAR Community Hall at Croydon. The Bangladeshi Hindu community observes the festival on a grand scale each year in Sydney, usually with a huge turnout. Throughout the day, there was a special prayer for Durga, childrens' art competition, HSC entrants' reception and a cultural program. The organisers are very happy with the successful event. Photos...
---

The Bull... One lone footstep... Archives...
---

---